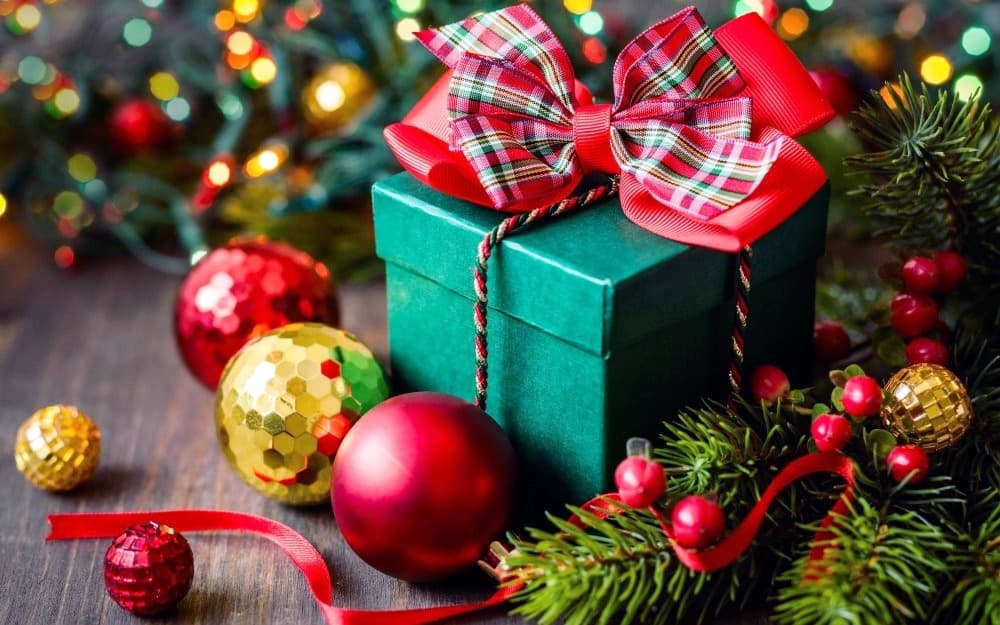 Are you ready for your 🎁 Secret Santa gift exchange? The holidays are rushing up faster than you might realize – and that means you are on a time-crunch for gift buying. No matter who is on your list – boys girls, people with a wide variety of interests – we have your last-minute Magic Santa gift-buying covered.
Nice Places to Have Fun and Relax on Holidays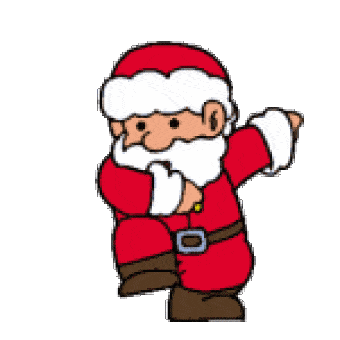 🎅 And making it even better, you can buy them all in one place without breaking your budget. Check out the best Secret Santa gift ideas for:
The family
Colleagues
The boss
Friends
And more
Hilarious Secret Santa Gifts
Sometimes, the best Secret Santa gifts are the ones that make you laugh. In fact, funny Magic Santa gifts are often the best solution when you just can't figure out what to get someone. After all, who doesn't love hilarious Secret Santa gifts?
LED Lightsaber Umbrella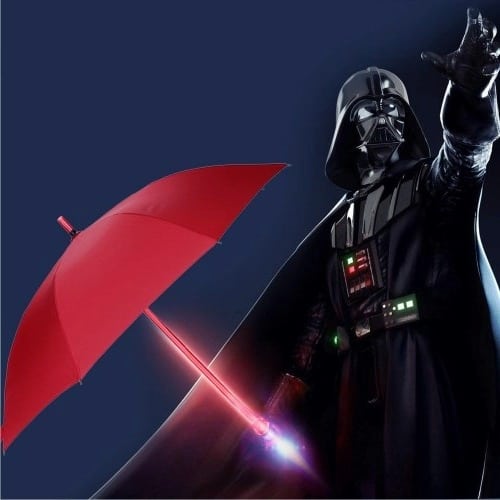 For the Star Wars fan, cosplayer, or just whimsical spirit in your life, this LED Lightsaber Umbrella is the perfect funny Secret Santa gift. Windproof and lightweight, it is also incredibly functional. Whoever is the lucky person to receive this gift will find that rainy days are suddenly brighter and much more fun.
Micro-Pop Popcorn Popper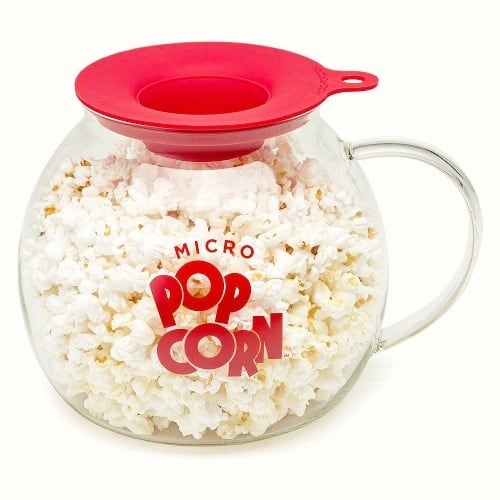 Looking for a Magic Santa gift under $25? Then check out this little popcorn popper. Compact enough to be easily stored away, it is perfect for anyone who loves movie nights and snacking but happens to be a little tight on space. That makes it a good Secret Santa gift for college students and recent grads who are striking out on their own.
Fashion Pocket Socks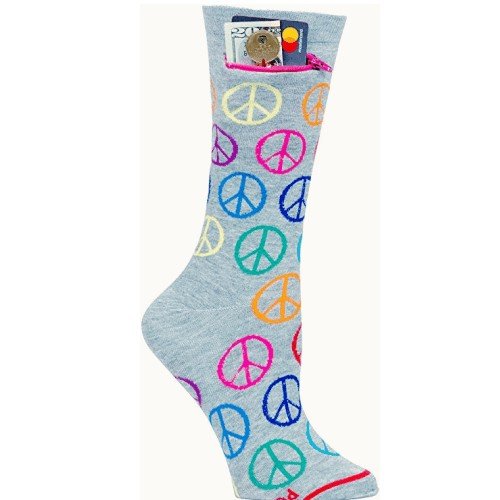 Socks have long been known as a boring Christmas gift, but not these Fashion Pocket Socks. First of all, their fun print makes them better than your typical pack of Hanes. Second of all, they have pockets! If you know anyone who doesn't want to carry a purse or stick her cash in her bra, these socks are an excellent Christmas Secret Santa idea.
Weatherproof Pen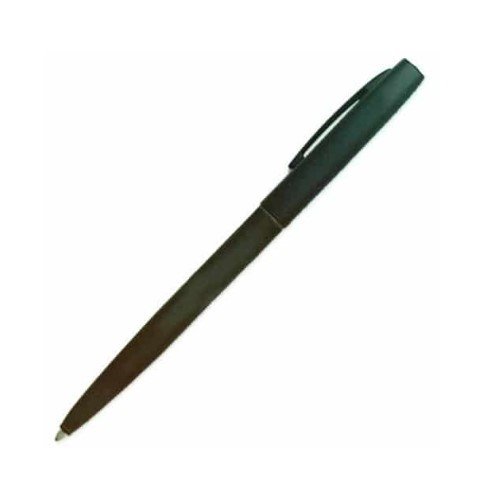 Is there anyone who ever has enough pens? Every time you need one, there aren't any around. That is part of what makes this weatherproof pen such a great Magic Santa idea. It is something everyone needs, plus, it can write in the rain.
Cute Gift Ideas
While everyone wants to laugh, most people also love the warm, fuzzy feelings they get when they see something adorable. And that means good Magic Santa gifts can also be presents that are cute. Whether you are buying for a teenage girl, someone who is into all things kawaii, or just a friend who needs a pick-me-up, these presents are sure to be a hit.

Black Felt Letterboard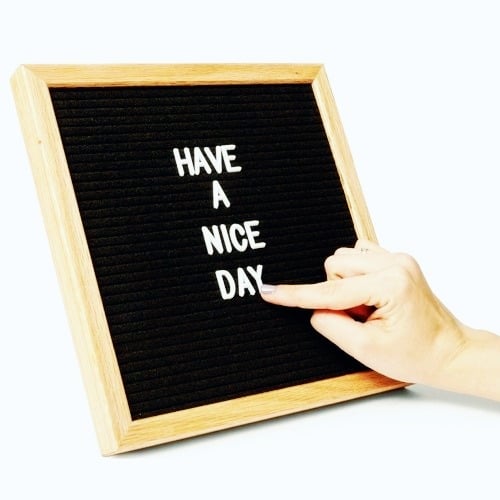 This cute Secret Santa gift works for pretty much anyone. The wood frame, black felt, and bold white lettering look great in pretty much any space. It is an excellent unisex Magic Santa gift that works for people of all ages.
Unicorn Onesie Sleepsuit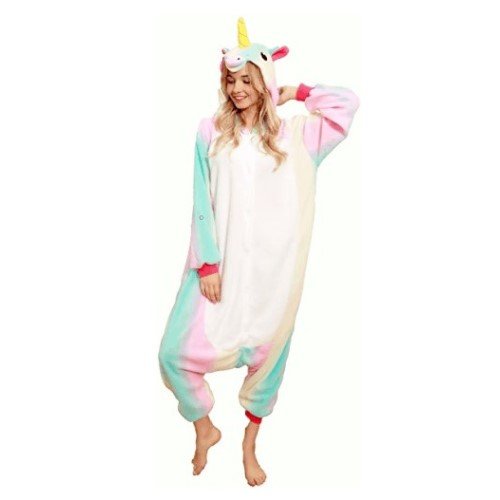 Looking for a good Secret Santa gift for a college student? Then look no further! This adorable onesie sleepsuit is perfect for lounging around the dorm on cold nights or having movie nights with friends. Plus, it is a conversation piece.
Exploding Kittens Card Game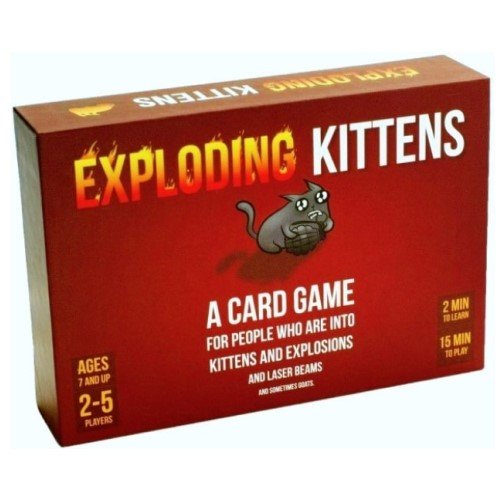 This cheap Secret Santa gift is perfect for anyone who loves card games and cats. Yes, the name might not make it seem like the cutest thing in the world, but we promise that it is sweeter than you might think. Featuring kittens, explosions, and laser beams, this cute Secret Santa gift is sure to be treasured.
Magic Santa Ideas for Her
If you are looking to buy for someone who is into all things makeup and jewelry, you might want something that offers a distinctly feminine flair. These Magic Santa gifts for her are sure to fit the bill whether you need Secret Santa ideas for family or friends.
Jewelry Cleaning Pen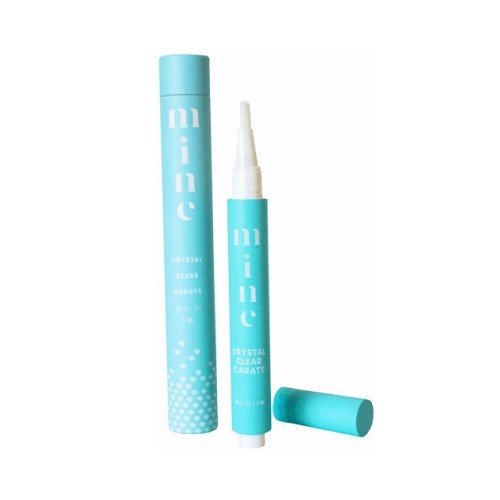 Any jewelry lover knows the annoyance of perfectly accessorizing your outfit, only to step outside and have the sun highlight just how dirty your ring or necklace is. With this Jewelry Cleaning Pen, this will no longer be an issue. It fits perfectly inside a purse or pocket, making it a great Magic Santa present for any fashion-forward woman.
Eyeshadow Stencil Pads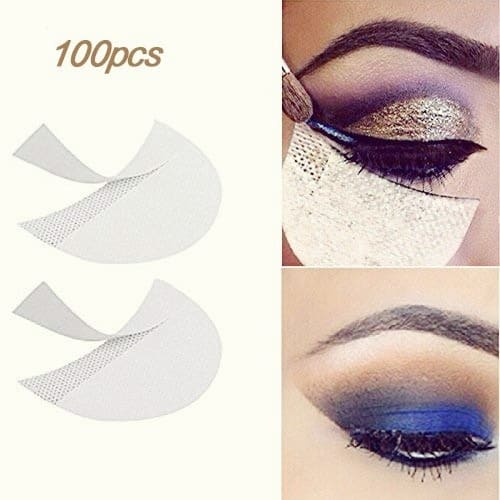 Trying to get perfectly winged eyeliner or eyeshadow can be frustrating, but these Eyeshadow Stencil Pads make it a breeze. With 100 pads per set, they are a good Magic Santa gift for friends who both love makeup and crave perfection in their look. Easy to apply and remove, they will become a vanity staple.
Tri-Fold Lighted Vanity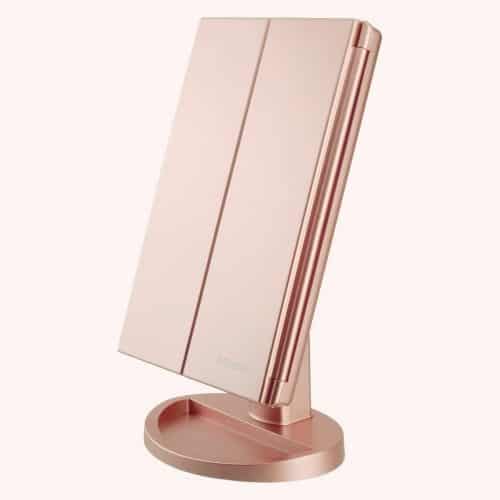 Another last-minute Secret Santa gift for the women in your life is this Tri-Fold Lighted Vanity. It is small enough to fit anywhere but powerful enough to make it easy to use. The full tilt and storage base give it maximum flexibility.
Magic Gifts for Him
Sometimes, buying for the men in your life can be difficult. However, we are confident our Magic Santa gifts for guys will fit the bill. From the silly to the handy, the men in your life will surely enjoy these presents.
Shower Beer Buddy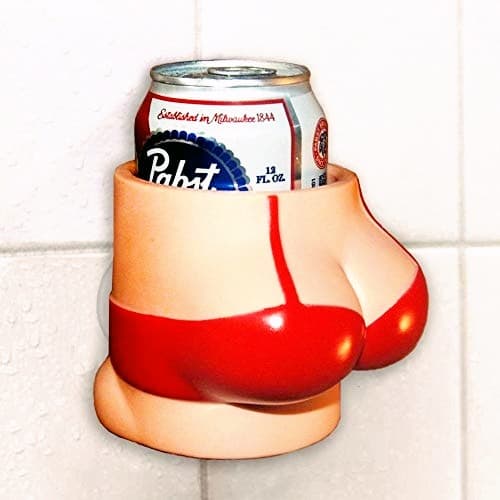 While this might seem like something of a gag gift, it is a great Secret Santa gift for guy friends in the college-age range. Not only will it hold a beer, but it can also organize typical shower gadgets, such as razors and sponges. As a bonus, it is sure to make them smile.
Beard King Beard Bib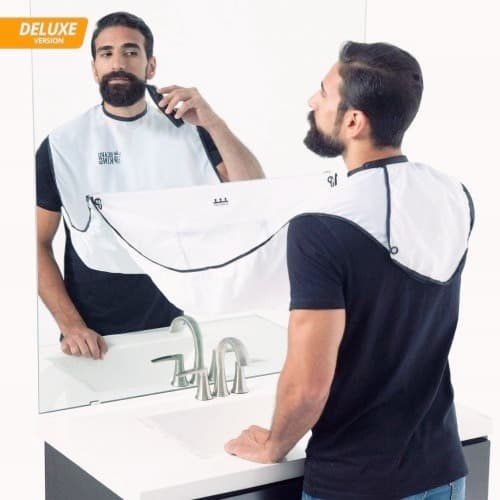 Shaving is a critical part of male grooming, but it tends to make a mess. With this Beard King Beard Bib, cleanup turns simple – just wear it, shave, then dump the hairs. You know it is a good Secret Santa gift for him when it combines daily activity with easy cleanup.
25-in-1 Pocket Knife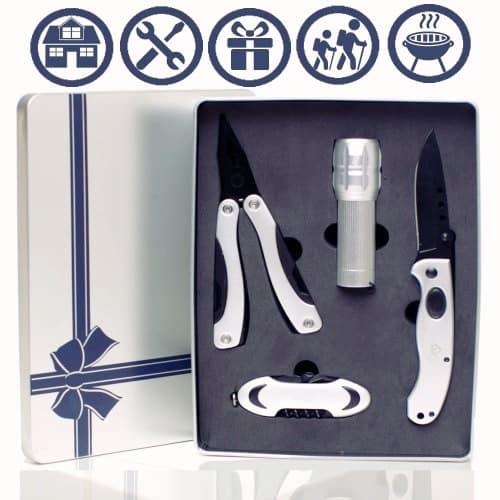 Every man should have a trusty pocket knife to keep on hand. This 25-in-1 Pocket Knife is a universal gift idea for a family – perfect for grandpas, dads, uncles, and brothers. They can even use it to open up their other Christmas presents.
Secret Presents for Kids
Kids are often the most fun people to buy for, but that doesn't mean picking the right gift is easy. The right Magic Santa present will depend on age, interests, and more. We have selected a good spread to cover all the kids in your life.
Surprise Toy Bath Bombs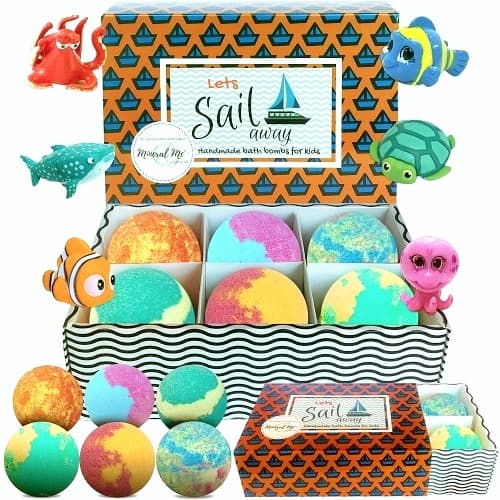 For a good Secret Santa gift for the 10-and-under set, or even a teenage girl, you can't go wrong with these Surprise Toy Bath Bombs. You can gift a kid in your life the complete set or divvy them up as stocking stuffers. Combining the joy of a bath bomb with a toy inside, these are sure to delight.
Ceramic Piggybank Nursery Keepsake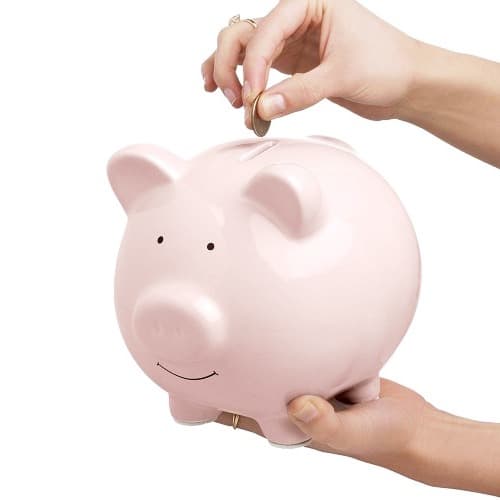 Buying for the newest loved one in your life can be a struggle, especially since they likely already have everything they need from the baby shower. This Ceramic Piggybank Nursery Keepsake ensures you can gift something unique. Not only will it look lovely in the nursery and be useful for years to come, but it also is a Secret Santa gift ideas under $25.
Minnie Mouse Hat and Mittens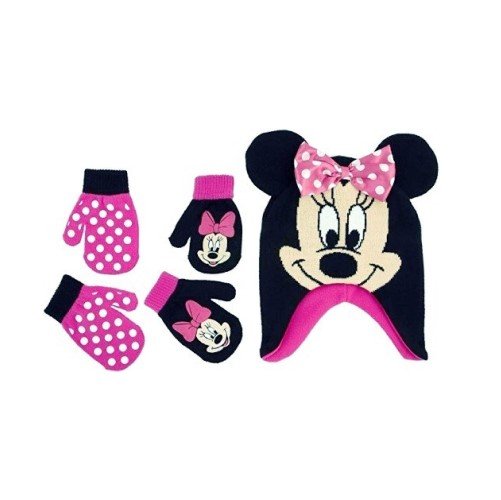 As winter weather hits, little ones need to be bundled up. These Minnie Mouse Hat and Mittens set is a great way to stay warm. Since kids tend to lose their mittens, it includes two pairs, making things easier for mom and dad.
Yellow Dress-Up Set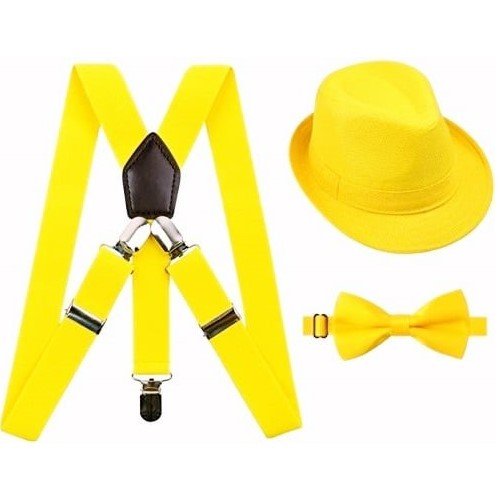 This Yellow Dress-Up Set is bright, bold, and sure to make the kid in your life smile. Including suspenders, a bow tie, and a hat, they can wear it around the house, out and about, and even for a special occasion at school. Designed to fit kids ten and under, this gift takes care of the elementary-aged kids in your life.
LED Light-Up Sneakers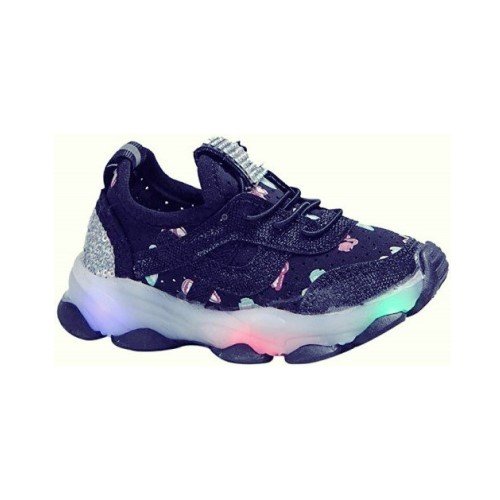 What kid doesn't love light-up shoes? With sizes ranging from toddlers to young children, these LED Light-Up Sneakers will literally brighten up the days of the children in your life. A non-marking outsole ensures they are cleared for school use.
ElectroCubes Nightlight Building Set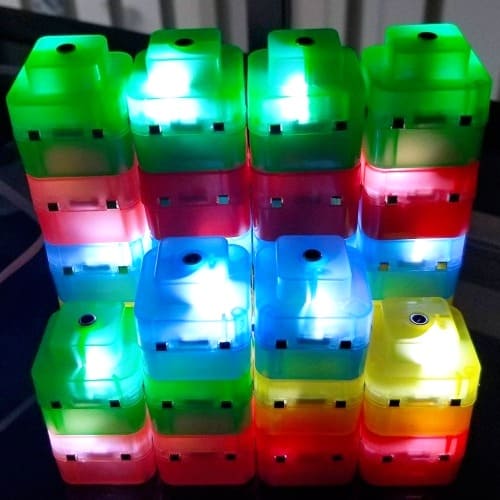 Any child who is old enough to use building blocks will adore this ElectroCubes Nightlight Building Set. Making a wonderful Magic Santa idea for a teenaged girl, young boy, and anyone in between, it allows kids to construct their own nightlight design. Easy to power and with solid and blinking modes, the child in your life will have a blast configuring these cubes.
Good Santa Gifts for Friends
Whether life-long pals or new work buddies, you want to make sure you treat your friends during the holiday season. If you choose any of the gifts below, we are confident your companions will be pleased with their Christmas Secret Santa gift.
Leak-Proof Water Filter Bottle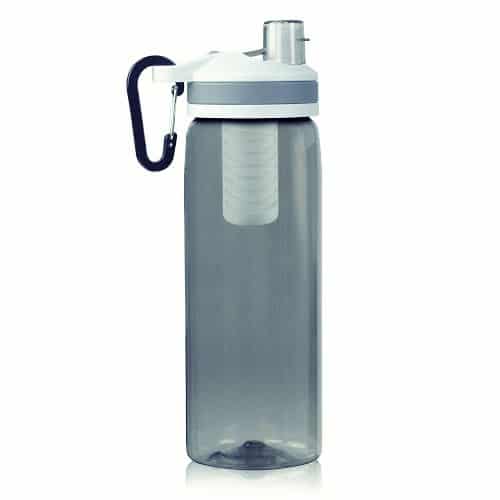 We all know hydration is important, but there isn't always a clean water source available. For campers, hikers, or backpackers, this is especially true. This Leak-Proof Water Filter Bottle ensures your adventurous friend will always have a safe option to drink.
Stainless Steel AUTOSEAL Mug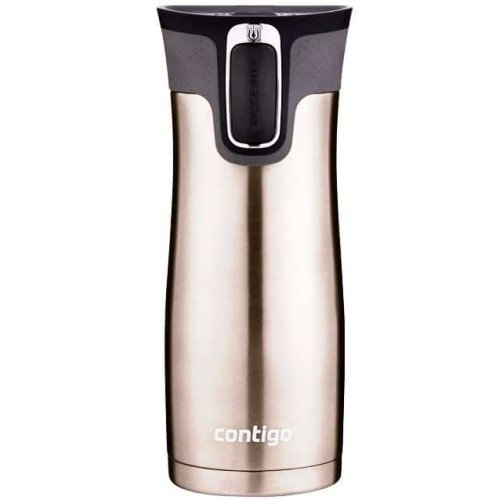 If you are like most, you have at least a few coffee fanatics in your life. This Stainless Steel AUTOSEAL Mug is designed to help them take it safely on the go. It won't spill, it won't leak, but it will keep their morning drink of choice nice and hot.
SurvivaIStraw Water Filter Straw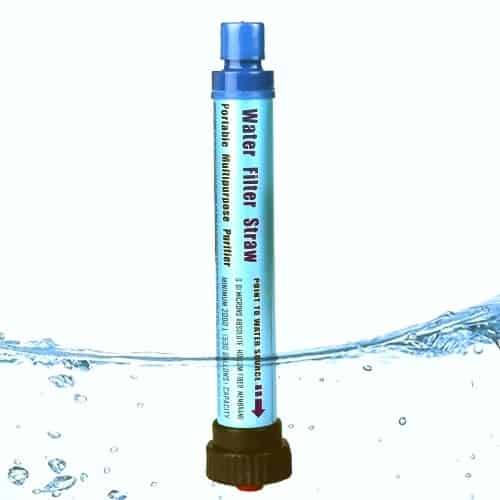 When you are out in nature, it isn't easy to carry all the water you need. However, this Survival Straw Water Filter Straw filters out impurities and fits in any pocket. If you have a friend who loves to go on spontaneous hikes, this item is sure to be appreciated.
Mini Raclette Set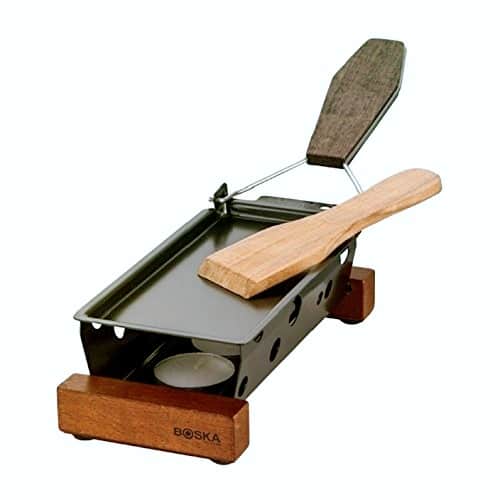 Anyone who loves food and dining outdoors will appreciate this Mini Raclette Set. Requiring only a tea light for power, it is perfect for patios, picnics in the park, and more. With a folding design, it is easy to carry and store.
TileMate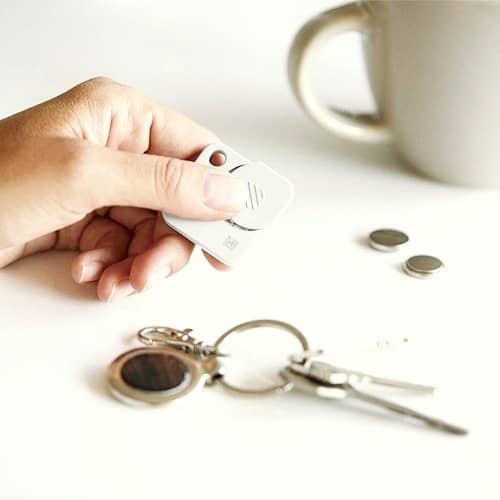 For a cheap Magic Santa gift that is guaranteed to be appreciated, give your friends TileMate. Designed to attach to commonly lost items, such as keys, it gives the user an easy way to locate them. Even the most organized individual will find this useful.
USB Cactus Humidifier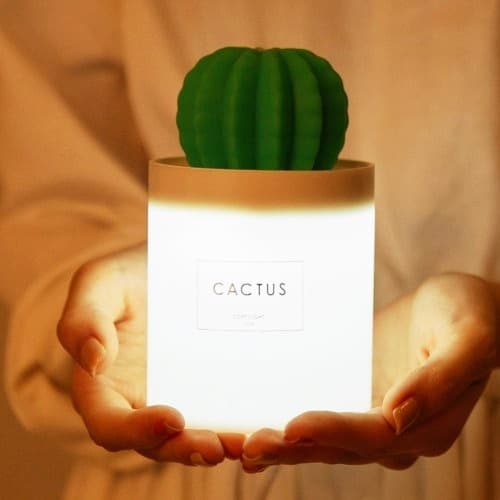 A Magic Santa present that is useful and whimsical, this USB Cactus Humidifier is sure to bring on cheer. Ideal for offices and other small spaces, it will keep skin hydrated while also injecting a pop of color. With how trendy cactuses are at the moment, it is a perfect unisex present for the 2023 holiday season.
Magic Ideas for Coworkers
Out of all the people you have to buy for, Secret Santa gift ideas for coworkers are no doubt the hardest, with those for the boss being the trickiest of all. But have no fear; our picks for Magic Santa gifts for the office has you covered.
3-in-1 Charging Hub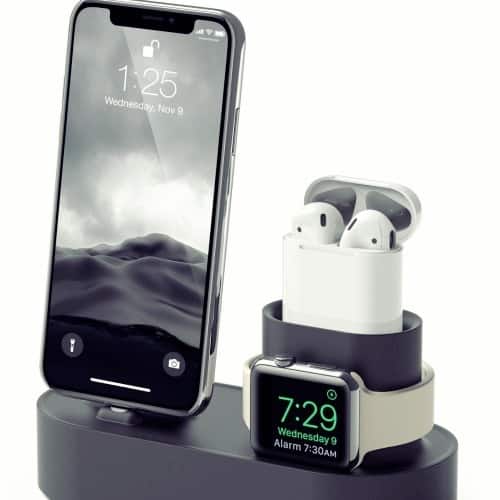 Any co-worker addicted to their Apple products will appreciate this 3-in-1 Charging Hub. With spots for their iPhone, AirPods, and Apple Watch, it makes it easy for them to keep their gadgets charged and ready to go. This option works as a Secret Santa gift for male and female coworkers.
Rokono BASS+ Mini Speaker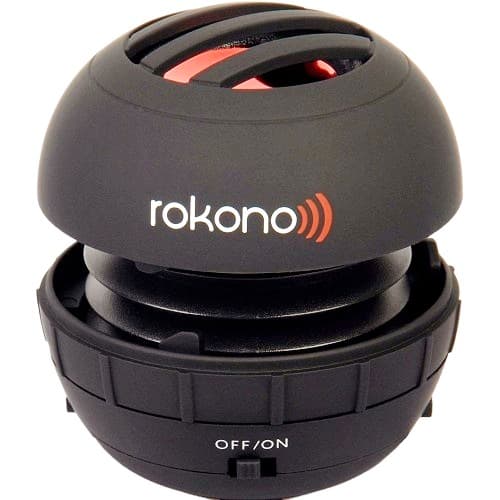 The Rokono BASS+ Mini Speaker is a great Secret Santa idea for coworkers who need a little music while they work. While this is a powerful speaker, the volume is easily adjusted for open office spaces. At under $20, it works well for the inter-office Magic Santa gift exchange.
Easy AirPods Case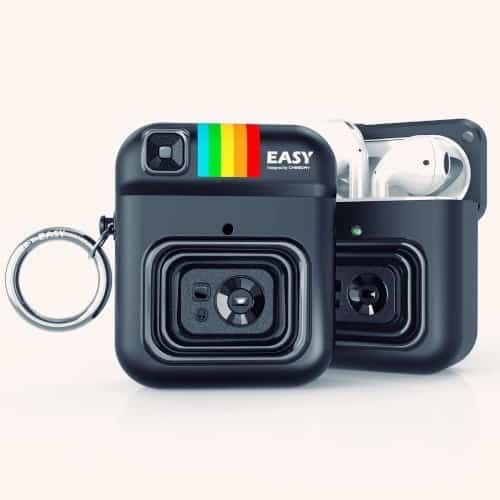 Many workplaces have switched to the White Elephant parties for the holidays, which means finding fun and funky gift that can work for almost anyone. This Easy AirPods Case fits the bill. The retro camera design gives it the quirkiness needed while its functionality means it is still a good office Christmas exchange choice.
Electronics Organizer Bag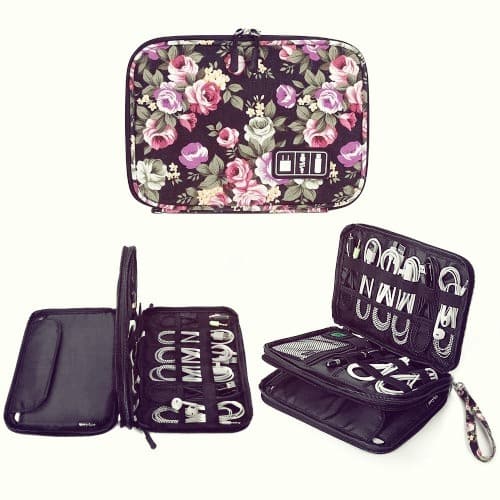 Pretty much everyone, no matter their line of work, has multiple cords and chargers they need to tote around. This electronics organizer bag keeps them at-hand and tangle-free. With multiple designs to choose from, it makes for a wonderful Secret Santa gift for the boss and male and female coworkers.
So, now it is time to pick the best gifts for the people on your list. Happy holidays, and happy shopping!